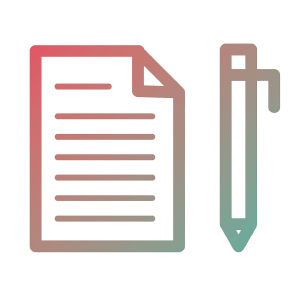 Insurance Solutions
---
Final Expense Insurance
What Is Final Expense Insurance?
Final expense insurance, also referred to as funeral or burial insurance, is used to cover end-of-life expenses. Whether it is medical, cremations, or traditional funeral costs, these plans provide a lump-sum payout in order to ease your family's stress during this difficult time.
No Medical Exam Required
Tax Free Benefit
Builds Cash Value
Fixed Premiums do not increase.
Level Death Benefit does not decrease
Simplified issue (limited health questions)
Guaranteed Issue (no health questions)
Accepts Major Medical Conditions (Recent Cancer, Heart Attack, Diabetes, etc.)
What Is Mortgage Protection Insurance?
Owning a home is most people's dream, but the reality of home ownership also comes with a mortgage, and it can take two incomes just to afford the monthly payment. What happens when an unexpected death occurs? That is where Mortgage Protection Insurance plays a vital role. Mortgage protection insurance helps to safeguard your family and loved ones against the burden of trying to afford this payment by helping to cover it.
Find out how to protect your house and your family with extra support if the unthinkable happens. Senior Benefits Services gives personalized attention to each Pennsylvania, New Jersey, Florida, and Oklahoma client from our highly skilled specialists. We will help you find a plan that fits your budget and coverage needs.
What is Mortgage Payment Protection Insurance?
Feel completely protected in case the worst happens. Mortgage Payment Protection Insurance is a smaller policy used to cover the current mortgage payment for a few years. It give the surviving family time to gather their thoughts and keep or sell the house on their terms.
Interested in either of these services? Contact Senior Benefits Services today to get started! We serve senior benefits in Pennsylvania and New Jersey.
Have you been denied coverage for a Life Insurance Policy?
There are still options for you and your family to have affordable and easily manageable end of life steps in place.
The Legacy of Love: Funeral Planning
The Legacy of Love Funeral Plan protects your family against the higher cost of funerals in the future but will also pledge to:
Permanently record your funeral choices
Deliver the message to your loved ones at the time of death, sparing them from having to make difficult decisions in a stressful time
Be there to guide and assist your family through the difficult process
Ensure that your preferences are honored at the time of need
Review your funeral bill and answer any questions your family may have
Act as an advocate to assure that your family receives all the benefits of the plan
Provide the flexibility to make changes to your plans at any time without penalty
Provide peace of mind that your funds are available at the time of need
Talk to Senior Benefits Services about this process and any questions you may have. We are here to help in Pennsylvania and New Jersey.